One-Stop-Solution for UAE Business Setup Services
Thrive your company in UAE with Way mark management services and take advantages of all our business setup and cooperate services so that you are sorted under one roof! Our business services are crucial as well as essential for all type of business to start and thrive their roots in UAE. We have passionate team to support you with our knowledge and skills as consultants in business set up and cooperate services, Insurance, tax, HR, eCommerce, marketing, logistics & sales services.
Setting up a business or own enterprise might be a passion, dream, making profits, or can be just a trial above all. It is a personality. It shows how you take care of yourself and significant others. Having a company in UAE gives you exposure to the World because the world comes here to do the business! Way Mark Management Services support our clients for company setup with all legal compliance and to acquire all types business license of UAE includes free zone license, mainland license, offshore license, freelance license, E-Permits as per requirements.
We are best in providing companies with a secure, transparent, and long-term local partnership with our cooperate & PRO services and thereby assisting companies and individual investors in setting up their business and conducting their business in complete legal compliance. We helps clients of all sizes and sector groups. We always ensure your company complies with company and commercial laws as well as all labour laws of the region.
No doubt, the world is moving towards a digital life. The convenience of shopping anytime anywhere has now become more common with e-commerce sites and apps. From the past few months, we are witnessing the growth of e-commerce companies only because of the above mentioned 'convenience'. In the pandemic situation, people have become more oriented about the usage of e-commerce sites and apps. We have E-Commerce consultant specialists who will advise you about setting up e-commerce Company, website designing & development, Mobile app development, Digital marketing, Paid ad campaigns, SEO, SMO, etc.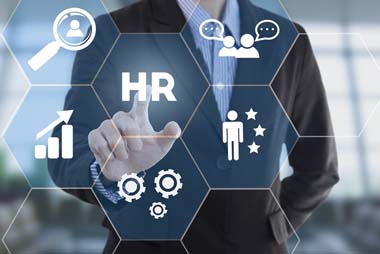 Human Resources Consultancy
United Arab Emirates have been looked upon as the land of opportunity since the days of Arabian nights. Some want to work hard and fulfil their dreams. Some want to build dreams and then they work to fulfil the dreams of many around them…. We work to bring the right hire for each dream being built. We first understand our partner. We envision their goals fragment them in to KPI's and then hunt for the right choice. Chase your goals while we find you the right people.
Insurance is one of the mandatory requirements of UAE Residency Visa. The premium amount is paid for a year and it is renewed annually. We will assist you in issuance of; Health Insurance, Motor Insurance, Travel Insurance, Property Insurance, Life Insurance, in bound and Out bound tour Insurance, Insurance for employee (individual and group), Dependent Insurance (Spouse, Kids, Parents, Other relatives), Insurance for above 60 age.
From January 2018, all the companies registered in UAE who have crossed the turnover of AED 375000 must register for VAT mandatorily and is subject to VAT filing every quarterly. Our audit and accounts team will assist you for the following; VAT consultancy, VAT Registration, VAT Deregistration, VAT returns submission, VAT Audit compliance, VAT Audit review, etc..
Work place in itself should inspire an employee to come back to his space and produce the best for the organization. It's not the space but theme that should appeal. It must resonate with your ideal and its theme should energize your customer. Don't worry that's where we come in. Together we will build a world out of the space you call office…We can assist you for Turnkey Interior Fit out Solution, Architectural & Interior design consultancy, curtains, office furniture, Carpet, Wallpapers etc.  for commercial establishments.
Any company would want to place itself favourably in a market where companies rise up every day giving the customer a wide array of choices. We use a decade's expertise in the market to place your company and your product in a zone you want it to be. We undertake Merchandising, Feasibility study, Market Analysis, Branding, Marketing Strategy, Digital Marketing Services, Research and Development.
What we make is important. How we make it will always be unique. But the culmination is how and when it reaches our customers. Please do the thing which makes you happy the most. Create uniqueness in what you do. We promise to be your ambassadors delivering your products on time the way it looked at the time it was made. We do food, furniture, frozen products, Warehouse design, Route planning, Logistics outsourcing, Transport outsourcing, etc. We also support our clients as logistics partners with bikes, vans, refrigerated vehicle, etc.
Commitment, Accountability & Transparency
Way Mark Management services promise all our client a peace of mind while doing business with us, as we stay accountable, transparent & committed to all our clients.